We spent an entire week (August 5-10, 2019) in Detroit—specifically in the Central High School area—to help, pro bono, the non-profit Life Remodeled with executing their planned "remodeling" of the surrounding neighborhood, and "repurpose" the previous Durfee Elementary-Middle School (now the "Durfee Innovation Society). We were responsible for the design and production of promotional brochures and flyers, signage, banners, t-shirt graphics, social media channel graphics, website updates, capturing the project photographically. Most of the graphics work was done before the 'build week', and most of the photography and filming was done during the week-long 'campaign'.
Here's a list of the project's major accomplishments, that went beyond just blight removal:
– Cleared 257 blighted alleyways – Every one of them within a four-square-mile area surrounding the Durfee Innovation Society
– Many houses were boarded up to ensure the neighborhood's safety
– Hosted a Youth Mentoring Summer Camp for 125 K-8 students
– Hosted a Basketball Camp for 37 middle and high school students led by the nationally renowned organization The Family
– Over 3,000 kids attended Family Fun Days with their families and enjoyed activities, entertainment (including a "Detroit Youth Choir" concert), carnival games, and the largest bounce house in the world
– Many projects were completed inside the Durfee Innovation Society – HVAC ducting; air conditioning unit 'enclosures; lighting; painting; tiling; wood trimming; and general cleaning
This was an unbelievable effort performed by over 9,700 volunteers—in just 6 days—and has been valued at over $5M!
If you are interested, there are over 6,250 photos that we, and a team of photographers, took to capture all of the activities during the 'build week'
(click here to view)
If you or your company are interested in more details about this project, visit the Life Remodeled web site: http://liferemodeled.com/
To see how we have been associated with Life Remodeled (from their very beginning), click this link: Visual Impact's Pro Bono Work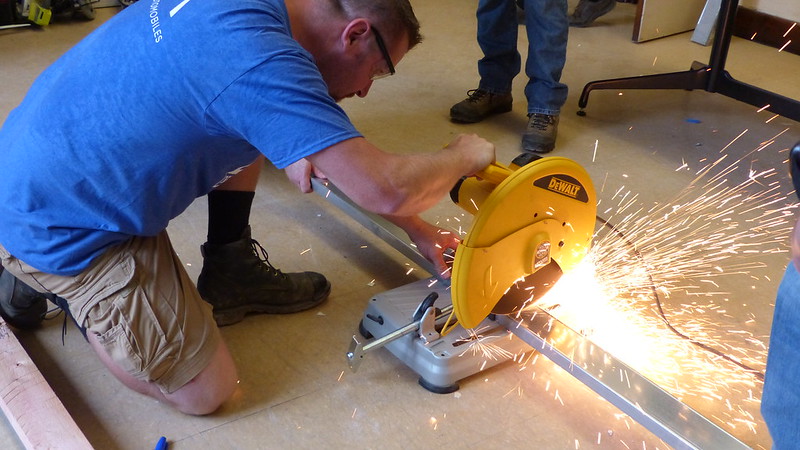 DESIGN SERVICES
The following are examples of the graphic design work we provided:



The following links are for more information about the Central/Durfee project in Detroit, Michigan:
PHOTOS
MEDIA COVERAGE
NEWS
FACEBOOK PAGE
Here are a few videos about the 2019 project:
Sun Communities x Life Remodeled

On August 9th, 2019, Sun Main Office team members partnered with Life Remodeled during their Six Day Project to clean 257 blighted alleyways in Detroit. Check out the video below to see all of the amazing work that was done!

Posted by Careers at Sun Communities on Friday, October 4, 2019
Earlier this month, we had the pleasure of starting a season of celebrating 70 years off by giving back to the community that has given so much to us over the years! Take a look at what the Ross Mortgage team was able to accomplish with the help of Life Remodeled.

Posted by Ross Mortgage Corporation on Friday, August 30, 2019
If you are also interested in more information or supporting this great non-profit, contact Mark Besh at Visual Impact Systems (248-548-7000), or click the link below to be taken to Life Remodeled's website.